home shoppers love using home equity partner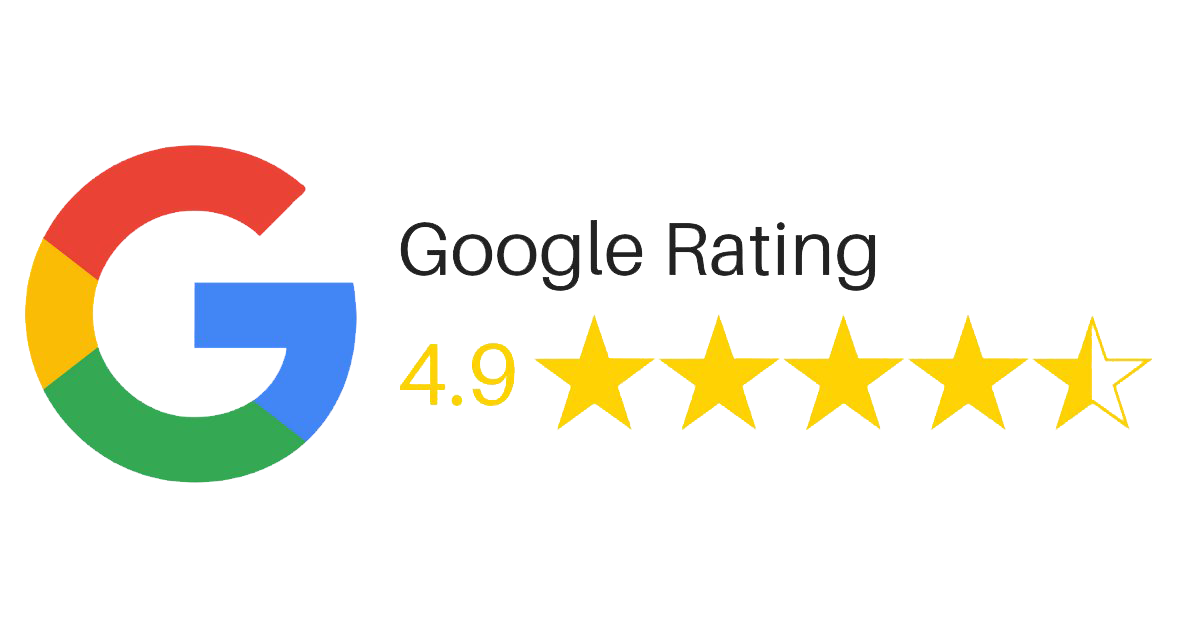 "I was in a unique place when I was needing to purchase a home. I built my house 2 years ago and had an 810 credit score. Several crazy life events got me into a bad place. I took a new job and was needing to move cross country. I couldn't secure traditional financing. Home Equity Partner helped me from day one. Joe called and explained the process to me. My family and I moved into our new house last week. I could not be happier. I would recommend them 10/10. If you have unique financing needs please reach out to them. You won't he disappointed."
"Because of my broad professional expertise, I'm not an easy client to please. However, HEP's staff and representatives had the pleasing poise and professionalism to meet my goals and expectations. I highly recommend them!"
"Very happy with the results from Home Equity Partners. We have never had the luck of good credit or good income or proper tax returns all at the same time, but these guys have made our dream home a reality as we know we are only a year away of being ready to officially buy. Rather than wait to enjoy the home of our dreams, home equity made it possible now."
"Staff is friendly, process was relatively smooth. Perfect for families looking for a home but are struggling with traditional home loan lenders. Great for starting the process of owning your own home."
"Working with Home Equity Partners was such a great experience. As a Realtor, I look for amazing service and professionalism from my affiliates. They really delivered! Easy to work with and quick to respond. I'd recommend that anyone looking to buy with them, take advantage of the service they offer."
"Highly recommend to anyone who has tried and failed to purchase a home the traditional way. Adam and Jon have really changed our family's lives and made our dream of owning a home a reality. They made sure I understood the whole process from the beginning and were always there to answer any questions that I had along the way. This company is really amazing!!!!"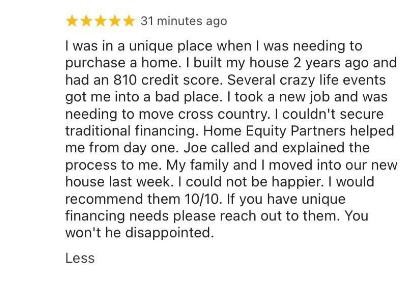 Highly recommend to anyone who has tried and failed to purchase a home the traditional way. Adam and Jon have really changed our family's lives and made our dream of owning a home a reality. They made sure I understood the whole process from the beginning and were always there to answer any questions that I had along the way. This company is really amazing!!!!
Set you rent saved my home purchase by coming in at the last minute and providing the financing I needed to close on the property. They were responsive, clear and worked well with me and the closing company. HIGHLY recommend.
Our Set Your Rent experience was likely one of a kind considering our down to the last minute payment and signing due to the closure on a previous home being postponed. Set Your Rent was patient and understanding. I still cannot believe that we are in the home we are in and the amazing opportunity they gave us. If it wasn't for these company/idea we would be living in a tiny trailer with three kids and 6 dogs. Instead we are on a property with almost 2 acres and a beautiful house we made our own. We can not thank them enough for this amazing opportunity! We still think it's a dream everyday!
When I first heard about Set Your Rent from owner Adam Zach, I was fascinated and also wondered if they would offer an arrangement that would allow me to buy a house through them rather than renting it. The answer was yes, and I was thrilled. As a self-employed person who went through the Dave Ramsey Total Money Makeover program and had no credit score, I found myself rejected by every lender—even the ones Dave Ramsey recommends. They wanted ten years' worth of documentation, and some of the papers they wanted were things normal self-employed people do not have. It looked like I'd have to save up enough cash to go buy a house outright, and that was going to take a while to say the least. Adam Zach helped me make my dream come true. I will forever be grateful for him and his company! They are competent, professional, and kind, and they love helping people (especially entrepreneurs who want to buy homes). So, whether you're looking to rent or buy, contact them right away. I highly recommend them!
Check out all our review using the links below:
Don't Wait Any Longer.
Let Us Help You Purchase Your Dream Home Today!