ABOUT HOME EQUITY PARTNER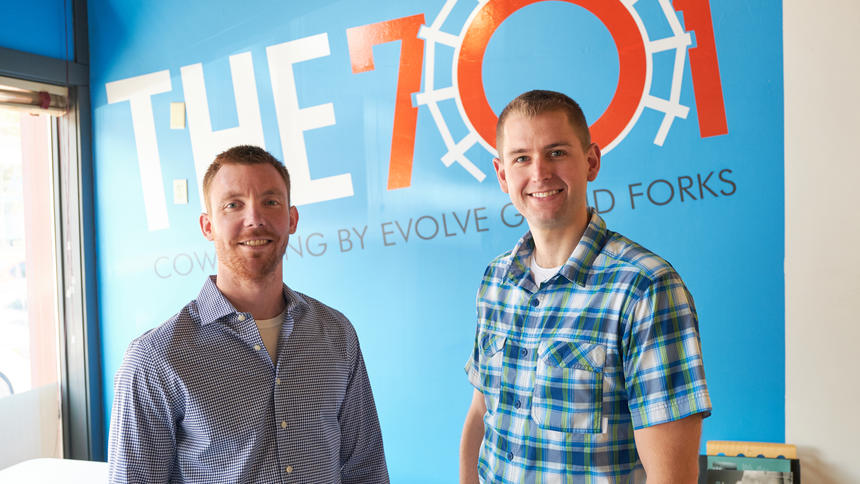 Home Equity Partner founders Adam Zach and Jon Enright
Our Story
Adam Zach and Jon Enright are the creators of Home Equity Partner and provide a variety of custom housing options to future home owners through a unique renting option. Here at Home Equity Partner we have developed a new tool that allows you to pick any home listed "for sale" and live in it.  We specialize in Rent-to-Own, Lease Purchase Options, and Contract for Deeds and seek to help individuals and families gain home ownership to live the American Dream.
Home Equity Partner has recently been awarded the 2019 Greater Grand Forks Chambers Shark Tank winner, the 2019 Innovate ND Phase I and Phase II Program, and 2020 DisruptWell winner with their innovation, scale, and solutions.
We also work with real estate agent or bankers who have someone that does not qualify for a traditional bank loan. Home Equity Partner also works with investors interested in supporting home ownership while making a modest return on their investment.  
Mission
To help those who are unable to qualify for traditional bank financing achieve the American dream; home ownership.
Vision
To be the go-to solution for people who do not qualify for a traditional home loan.
Don't Wait Any Longer.
Let Us Help You Purchase Your Dream Home Today!